Southwest Utah Desert Travels
with Author, Guide and Environmentalist Steve Allen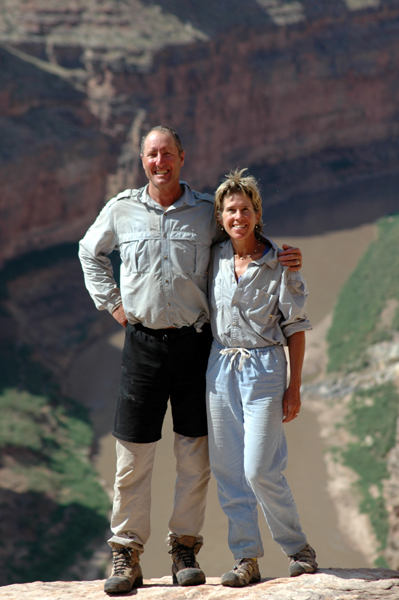 A big thank you to Steve and Kim Allen of Boulder, Colorado for the opportunity to travel with them.
Steve Allen has written several guide books for Southern Utah. Steve has logged more than 40,000 miles on foot in Utah's vast and rugged wilderness. Steve is also a advisory board member for SUWA, the Southern Utah Wilderness Alliance.
Unfortunately, large areas of this unique environment are constantly being threatened and destroyed by unchecked oil and gas exploration, off-road vehicles and irresponsible livestock grazing.
Utah's conservative politicians have consistently failed to protect this land from the oil & gas, off road vehicles as well as grazing interest.
SUWA, a grass-roots organization is dedicated to preserving America's Red Rock Wilderness.
The mission of the Southern Utah Wilderness Alliance (SUWA) is the preservation of the outstanding wilderness at the heart of the Colorado Plateau, and the management of these lands in their natural state for the benefit of all Americans.

SUWA promotes local and national recognition of the region's unique character through research and public education; supports both administrative and legislative initiatives to permanently protect the Colorado Plateau wild places within the National Park and National Wilderness Preservation Systems, or by other protective designations where appropriate; builds support for such initatives on both the local and national level; and provides leadership within the conservation movement through uncompromising advocacy for wilderness preservation

Please visit their website at:

Please support SUWA in protecting YOUR public lands by becoming a member and actively lobbying your elected officials.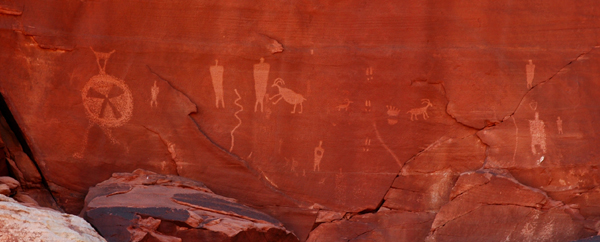 One of many Anazasi petroglyph panels
An ancient 'Desert Billboard'.

Anazasi Cliff Dwellings

Keeping up with Steve and Kim was not always easy....

The routes varied from soft sand to loose scree slopes to Slickrock.

A desert Bighorn on Slickrock

Magical Landscapes that seemed to change every few miles.

Without Steven's topo maps and excellent navigation skills we wouldn't have gotten far.

After a short hike, we reach a spectacular river overlook.

A Base Jumper's Dream.

In late Spring, many desert plants were blooming.

Late afternoon sun gives way to shade over the river.

The desert was alive with vivid colors.


Another great panel with intricate carvings.

Keeping the cameras and lenses clean in the dusty desert environment was a full-time job.

Waking up one morning, this little fellow was just a few inches from my head.

5. 13d - no problem. Wish I could climb like that.

A Faded Midget Rattlesnake warming up in the afternoon sun.

A Graben, a valley surrounded by walls on all sides.

Flowering cacti added beautiful colors to the desert tans.

Cliff Dwelling View.

A particularly spectacular pictograph panel.

A repel down a steep canyon wall.

Anazasi Tower overlooking the river.

More flowering cacti.

Masonry Cliff Dwelling or Grain Store on a cliff.

Magic Hour in the Canyon

Followed by a desert moonrise...

12 days of hiking in the dessert. Wonderful people, incredible scenery.
tobias@tobycamera.com Phone: +1 (303) 776 6007 Fax: +1 (303) 776 2575 Skype: Tobias_Schunck